Multisport-Management - About Us
Graham is the founder of Multisport Management and helped start the Ringmer and Uckfield triathlons in 2006. He is forever trying to stop himself from making inappropriate puns, but isn't doing too well at it! Graham's medal collection includes "Personal Bests" at the 2015 British Sprint Triathlon champs, Challenge (half) Denmark and in 2017 ETU Challenge Almere (full iron!)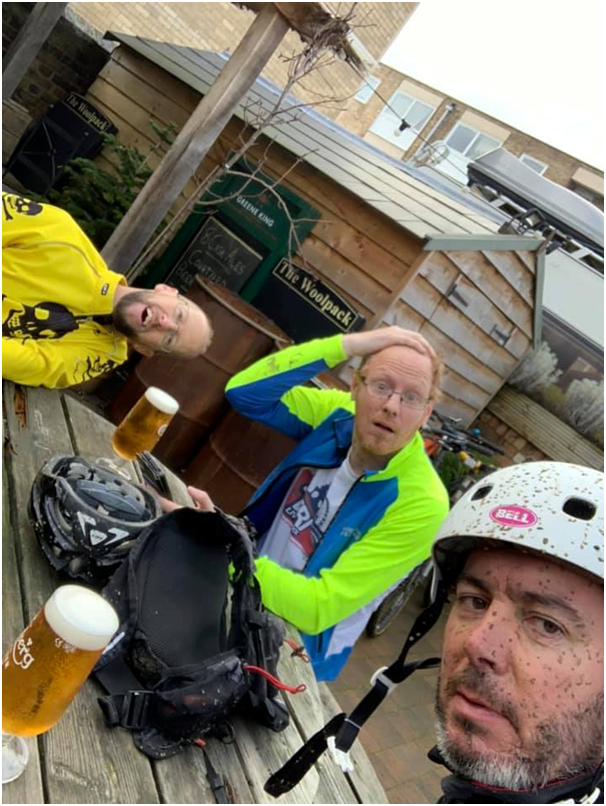 A personal worst at the Ironman 70.3 European Championships in Germany! (Thankfully the German beer made up for it). In 2020 his "A" races are I.M. 70.3 Nice and Outlaw X, but also being having a laugh at swimrun events, an off-road SUP Triathlon and as many parkrun venues as he can fit in.
Richard Walker – AKA "The Ginger Ninja"
Richard is a keen athlete that is far too often lead astray by Graham ...just winging it down a Bulgarian mountain on a snowboard without having lessons for example! Often uses the excuse of pacing other people's kids around parkrun for his lacklustre performances. Still, smashed I.M. Copenhagen in 2019 and can often be found towing Graham around a lake or bike ride.
Mike Phillips – AKA "The Personal Trainer"
Again, often easily talked into daft ideas by Graham, including riding from Dieppe to Paris after 4 hours sleep and during a heatwave, somehow catching the penultimate Eurostar back to London and home before midnight the same day so that he could go on holiday early the next morning!
Stu Smith – AKA "The Bike Whisperer"
& Phil Pedley AKA "Half-term hero".
Stu can be found overtaking everyone at breakneck speed down hills off road on MTB's then "allowing" us to catch him back up on the climbs. Phil is the on-road opposite! You will regularly find them both in the pub "planning" events with the hedgehogtri crew in Sussex.